DJ SPACEDISH
Materials : knitted fabric, plate, sponge, paint roller, waterballoon, pipe cleaner, straws
Hardware : Lady Ada Wave Shield, Arduino, Capacitive sensor, sound samples, and speakers
GROPING CYLINDER
The LCD text runs through a flirtatious chat when the water balloon is stimulated.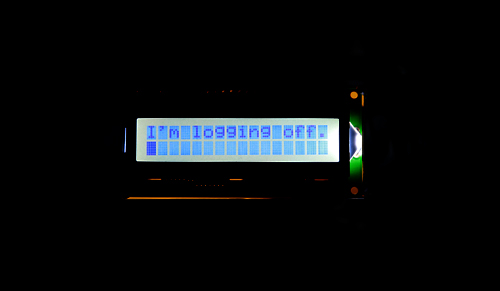 GUMMY BEAR CRADLE
Materials : gummy bears, baby hoodie fabric
Hardware : Circuit Bent toy, potentiometer, and speakers
HOT DOG CURLING IRON
I'm heating up some hot dogs on a curling iron!
Listen to the whimpering dog as the temperature rises.
Materials : hot dogs, curling iron, zip ties
Hardware : Arduino, Temperature sensor, sound samples of whimpering dogs, and speakers